What you should know before buying a cottage or cabin
3 min read on
Home
May 4, 2019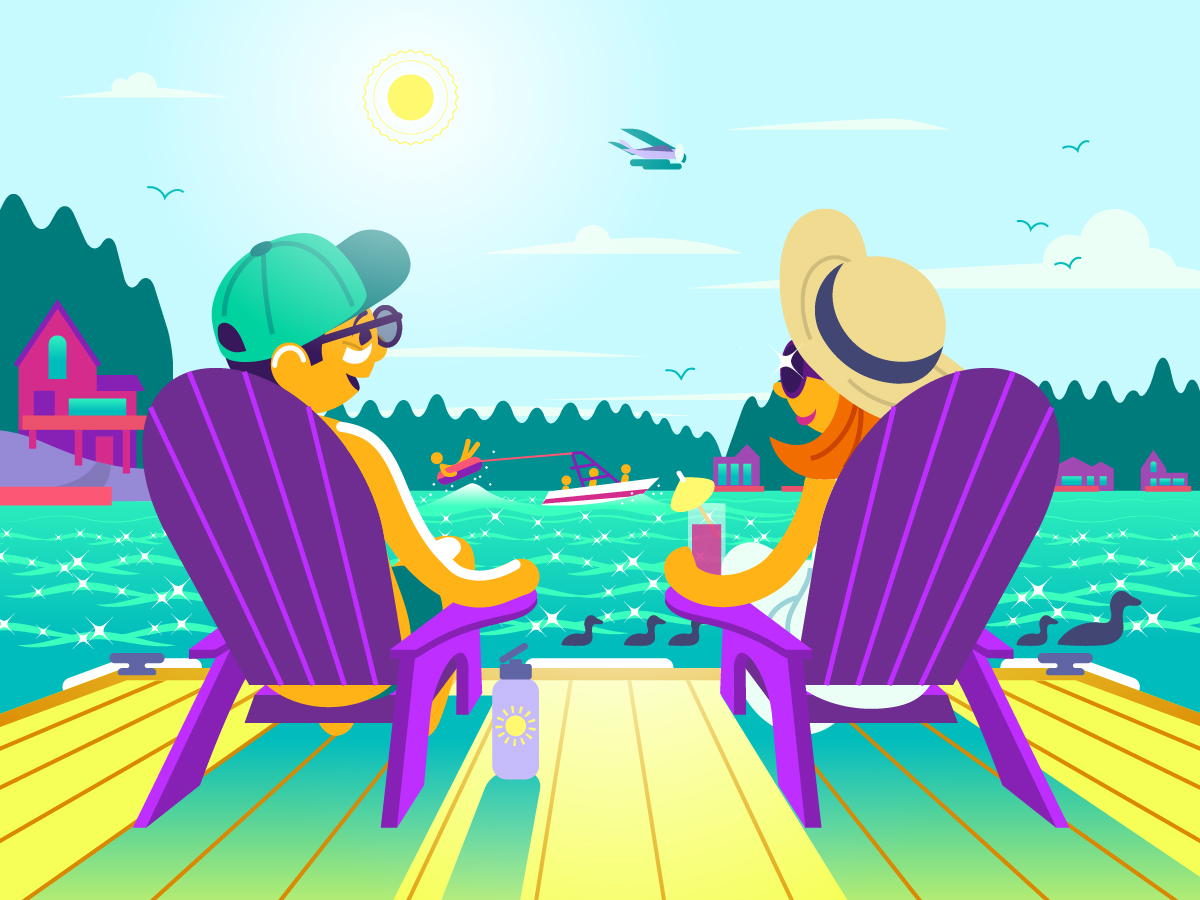 If you're thinking of buying a cottage or cabin, you'll probably be excited to test out the dock, dip your toes in the water, and see how much sun you'll be able to soak in. But buying the perfect vacation home is a bit more complicated than simply deciding that you like the view.  
Before you hit the road in search of your ideal property, read these 4 essential tips and bring along a printed copy of our handy Recreational Property Question Form to ensure you end up with the vacation home you always dreamed of. When you're properly prepared before you buy, you'll avoid unwelcome surprises after closing.
Think like a local
Before you sign on the dotted line, do a little homework. Read back-issues of the local community newspaper to get a sense of what's happening in and around the area. The last thing you want six months after you've purchased your cottage is to find out there's a quarry or new garbage dump going in near you.  
Get to know the lay of the land
Just because you've bought your perfect 125 feet of shoreline, doesn't mean you can do whatever you want with it. Check around and ask about local legislation; what restrictions are in place for the shoreline or on the water? Can you put in a big new dock or make any changes to the shoreline? Are watercraft permitted on the lake? Are there any boating restrictions with regards to times of day? Is fishing allowed? What's the Friday night traffic like?
Meet your potential neighbours
Perhaps you are looking for a summer home with peace and quiet, with only the sounds of nature to keep you company. Or maybe you're a busy family that can't wait to wakeboard and invite guests over for late night drinks and a BBQ. Whatever your style, it's a good idea to make sure your new neighbours are like-minded. Don't be afraid to speak to the people living around the property before you purchase. They can be a great source of information, helping you avoid conflict down the road.
Get answers to your questions
To help get your ducks in a row before you start looking, download our handy Recreational Property Question Form. The form covers the basics of purchasing, and provides a list of questions that you should ask as you go through the purchase process. Asking about septic systems, water and rights of way may not be things that you encountered when you purchased your urban home. Recreational properties can come with unique mechanical and municipal and legislative realities, so being aware can help prevent surprises later.
Talk with your insurance provider
Your home insurance provider can give you an estimate of what you can expect to pay when you add your new purchase to your existing policy. If you're a Johnson Insurance policyholder, you can contact us here.
Armed with this valuable info, all that's left to do is find that perfect property. Before you know it, you'll be sitting back in your Muskoka chair, enjoying the sights and sounds of cottage country.
Don't forget to get your Recreational Property Question Form. Save a copy on your phone or print out a copy so you'll have a detailed list of questions you should ask while cottage hunting. When you know what to ask, you'll be able to choose a property that's perfect for your family.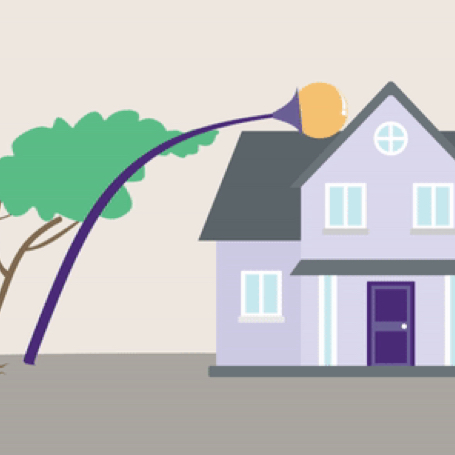 Unfortunately, a windstorm can happen without much warning.…
Find the right coverage for you, with a Johnson home insurance policy tailored to your needs.