Empty nester? It's time to hit the open road
5 min read
travel
Apr 23, 2017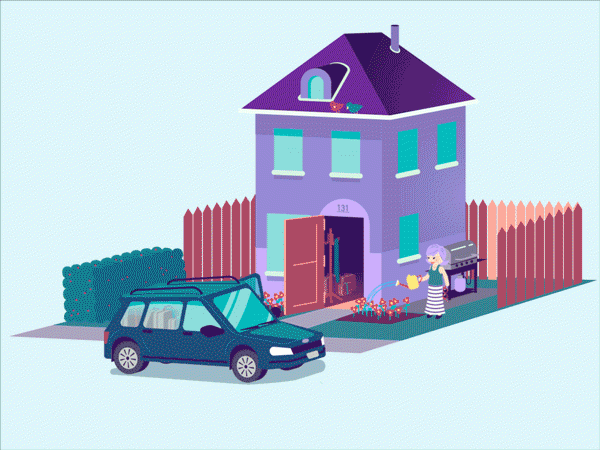 Now that the kids have grown and gone, it's time to hit the highway for adventure on your own terms.
Every parent feels a little nostalgia looking back on the family road trips from years past, with the kids singing in the back seat, the many ice cream stops and, of course, the countless bathroom breaks. But now is the time for a different kind of road trip, one that proceeds at a leisurely pace and includes activities just for you.
Road trips are a great option for seniors, says travel writer Marissa Willman. "You can design your own itinerary, travel at your own speed and carry all of your necessary equipment," she says on My Silver Age, a website for active seniors. "Plus, many car rental companies can provide modified vehicles to accommodate customers with special needs."
Best of all, you can avoid back-achingly long plane trips and airport line-ups by keeping the whole journey local. There are plenty of sites to see just beyond your own backyard. Here are a few Canadian routes to remember:
Icefields Parkway, Alberta
This 230-kilometre route runs parallel to the continental divide, winding through the rugged landscape of the Canadian Rockies. Driving along this parkway, which links Jasper with Lake Louise, you'll enjoy spectacular views of turquoise lakes, waterfalls, ancient glaciers, and the Columbia Icefields. If you're going in the summer, you could picnic at one of the many scenic spots along the road or, if you're feeling more adventurous, you could ride onto the surface of the Athabasca Glacier with a guide in the all-terrain Ice Explorer. Keep your eye out for wildlife too. Visitors have spotted elk, moose, goats, sheep, bears, and caribou.
The Trans-Canada Highway
You're retired, you have the time so why not go big and tackle the world's longest national highway? The Trans-Canada Highway extends from Victoria, B.C. to St. John's, Newfoundland. Whether you take it all in or travel it in stages, you'll see all the peaks and valleys of Canada's diverse landscape as well as some of the country's most popular destinations. Among those are Quebec's Route 132, which features several centuries-old villages, and the Bay of Fundy in the Maritimes, which has some of the highest tides in the world and spectacular marine life.
The Cabot Trail, Nova Scotia
Take in the stunning beauty of the East Coast, including breathtaking ocean vistas, old-growth forests, rock scarred by glaciers, and the legendary highlands. At Cape Breton Highlands National Park, you can go hiking, golfing or enjoy some Celtic music. Pack your bib because the Cabot Trail is renowned for its seafood dishes, especially lobster and crab. To see a Cape Breton Highlands bog, take a short stroll along Bog Trail, where you'll see beautiful orchids, insect-eating plants, and even moose.
Roadworthy tips for travel
If you're hitting the open road, take a few steps to ensure everything goes smoothly.
Plan your itinerary…loosely
You're taking a vacation to avoid stress—you don't want to be in a panic because you're behind schedule. Determine how many kilometres you want to cover each day and where you want to spend each night. Then, build in a few hours each day for flexibility. Give yourself time to make unscheduled stops so you don't miss out on that local restaurant that's off the beaten path.
Make a pit stop
Before you leave, take your car in for some routine maintenance. Make sure the mechanic checks fluid levels and tire pressure. If you want to go that extra step, ask them to show you how to change the light bulbs for indicators, interior lights and headlights, and how to add transmission fluid, antifreeze, and oil. Double check the glove compartment for your road service and auto insurance cards and don't forget to review our handy guide to collision reporting just in case. You remembered the snacks and bottled water. But did you check the trunk for the jumper cables and first aid kit? It's a good idea to pack a few blankets and a flashlight, too.
Get packing
Always bring extra prescription medications so you don't have to call for refills on the road—same goes for hearing aid batteries and your favourite contact lens solution that may be hard to find. Make a list of your medications and emergency contacts and put it in your wallet next to your health insurance card or record this information under the listing ICE - In Case of Emergency—in your cell phone contacts.
Visibility
If your vision isn't as good as it once was, plan your route to avoid driving at night. Before you leave, you could install a larger rear view mirror for increased visibility. Or invest in a portable dashcam with an LCD display—not only will this gadget improve visibility but some come with added features including a driver fatigue warning system.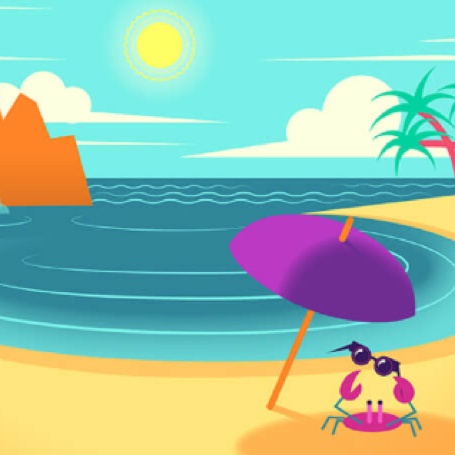 Learn how to keep your home and identity safe on social media…
Enjoy multi-trip year-round protection, so you're covered no matter what.