Travel with MEDOC®
Learn more about how COVID-19 can impact your travel insurance coverage below.
Insurance that's ready when you are
MEDOC® and me
We make travelling simple with one annual insurance plan: MEDOC®Travel Insurance. So even for those last-minute getaways, you'll already have one thing packed and ready to go.
Why travel insurance is worth it
The more you invest in a trip, the more important insurance becomes. With MEDOC® Travel Insurance, you have peace of mind if your trip takes a little detour. Consider it a safety blanket, knowing that you have someone with experience looking after you, even in situations you may not have planned for. So, in the event of flight delays or lost baggage—it's nice to know that you're in good hands, especially abroad.
Flexibility when you need it
Need to make updates to your travel insurance? You can downgrade your plan or change your supplemental trip dates at your convenience with our online form.
Your MEDOC® Travel Insurance includes:
Unlimited trips

Coverage for an unlimited number of trips throughout the policy year1.

Access to coverage regardless of age or health status

Insurance that can be purchased no matter your age or health status2.

Trip disruption

Trip cancellation, interruption and delay insurance3 for multiple trips throughout the policy year.

Medical emergencies

Emergency medical coverage, including for COVID-19 related medical emergencies4.

Dental emergencies

Emergency relief for certain accidental dental injuries.

Vehicle return

This benefit can help cover eligible expenses to transport your car back home, if you're unable to because of a medical emergency.

Pet return

Travelling with your favourite furry friend? If your trip is interrupted or if we return you to Canada, this benefit can help cover the cost of returning your cat or dog home.
Emergency assistance when you need it
Whether you have an emergency or just some questions, the multi-lingual MEDOC® Claims Assistance Centre is available to you 24/7. They'll be ready to direct you to the nearest medical provider or assist with your claim.
In the event of an emergency, check your ID card, policy booklet or our claims page to find the right number, and contact the MEDOC® Claims Assistance Centre immediately.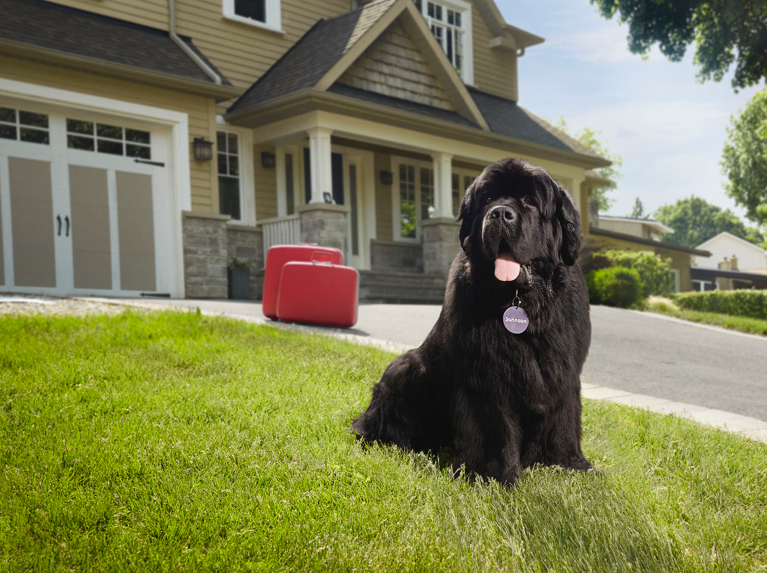 Travel insurance that really soars
If your group is a Johnson sponsored group, there's one more great benefit—flexible, affordable travel insurance.
MEDOC® Travel Insurance is available to members of our sponsored affinity groups at a special member rate. Find out if you're a Johnson group member & get insured today!
Have questions? We're here to answer them
On The BlogHouse
Articles and resources to help you save money and live better
Read all articles
Disclaimer
Johnson Insurance is a trade name of Johnson Inc. ("JI"), a licensed insurance intermediary, and operates as Johnson Insurance Services in British Columbia and Johnson Inc. in Manitoba.
Visit Johnson Insurance - Quebec for products available in QC.
MEDOC® is a Registered Trademark of JI. This insurance product is administered by JI and underwritten by SSQ Insurance Company Inc. ("SSQ") for Quarter Century Club members and otherwise underwritten by Royal & Sun Alliance Insurance Company of Canada ("RSA"). Valid provincial or territorial health plan coverage required. Travel Assistance provided by AXA Assistance for policies underwritten by SSQ and provided by Global Excel Management Inc. for policies underwritten by RSA. The eligibility requirements, terms, conditions, limitations and exclusions which apply to the described coverage are as set out in the policy. Policy wordings prevail. JI and RSA share common ownership. Call 1.866.606.3362 for details. MEDOC® Travel Insurance is not offered in Nunavut.
Certain conditions, limitations and exclusions apply. The basic coverage summary is provided to you for informational purposes only. Your insurance contract will prevail at all times; please consult it for a complete description of coverage and exclusions.
1 Maximum trip duration of 17, 35 or 40 days may apply, for trips either outside of Canada or your province of residence, see confirmation of coverage for details.
2 A 90-day stability clause may apply to pre-existing medical conditions. Please refer to your policy for details. Additional restrictions may apply.
3 Coverage for Trip Cancellation begins the day of booking your trip provided your insurance is in effect. Some policies may also cover trips booked within 5 days of purchase, where no cancellation penalties have been charged, or otherwise start coverage on the day insurance premium is paid and the policy is issued. See policy for details.
4 If you have had a claim or have reason to believe you will submit a claim, your request to extend may be declined or may exclude coverage for a pre-existing medical condition.